Fandom Eats: Cedric Diggory's Triwizard Champion Granola Bars
Witches, Wizards, Muggles, No-Majs and Squibs (yes, we love you too… as long as you're not a grouchy custodian whose name rhymes with
stiltch
) you're invited to a Potterriffic Party. Today is the 20th anniversary of
Harry Potter and the Sorcerer's Stone publication in the USA.
YES. 20 years ago today we met the messy-haired, lightning-scarred, orphaned boy wizard. Potterheads, crack open some butterbeer and lets say "Happee Birthdae, Harry"! I've joined forces with four other geek bloggers to create a house-themed recipe for our Wands At the Ready Collab.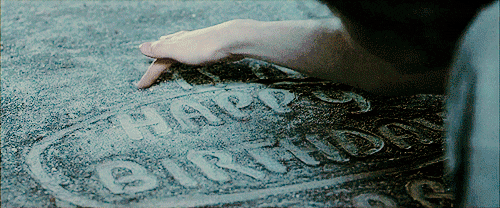 You can find my Badger Babe approved Hufflepuff recipe below. For more food deliciousness and to keep the party going check out the other house recipes developed by the ahhhmazing bloggers:
Cedric Diggory's Triwizard Champion Granola Bars
This a dairy-free, gluten-free and no-bake
epic granola bar
that Cedric would fuel up with for each of his trials as Hogwarts champion in the Triwizard tournament. You will never want to buy those wimpy store bought granola bars again-- the ones that are waaaay too sugary and small to actually curb your hunger. The stellar ingredients in this bar for champions are both wickedly yummy
and
wholesome enough to charge you up with energy and endurance to go up against a Dragon or rescue your BFF from a tribe of merfolk deep in Hogwarts' Black Lake. With a hearty, chewy, texture and TONS of flavor without added oil or sugar, these bars are a must-have snack for any budding Triwizard Champion like our boy Ced.
You don't need any special kitchen equipment or fancy wand work to make these and since they require NO BAKING even Hagrid couldn't mess these up! You can change up the mix ins depending on your tastes and mood and still have plenty of time to train for dragon faceoffs. Eternal Glory and Moral Fiber may result.
Special note: Eating these bars -- allergen free and clean as they are -- does not provide sufficient protection to shield you from dark forces and
he-who-must-not-be-named
. Travel by portkey at your own risk.
9 x 9 square cake pan

Nonstick saucepan or pot

Large metal bowl

Rubber spatula

Hufflepuff pride

Parchment paper - for cooking, not Charms homework.

Wax paper - food safe, of course.

Airtight plastic container for bar storage

A working freezer

Enthusiasm for Hogwarts true Hufflepuff champion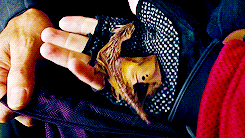 Dry Ingredients & Mix 'ins
1 and ¼ cups of rice crisp cereal
¼ cup of shelled hemp seeds (or chia seeds)
¼ cup flaxseed meal (or sunflower seeds)
⅓ cup unsalted raw cashews, chopped or broken into tiny pieces
⅓ cup unsalted raw walnuts, chopped or broken into bits
Heaping ⅓ cup of coconut (heck if you're really 'nutty make it a full ½ cup)
½ teaspoon ground cinnamon
Pinch of sea salt (if using 'unsalted' nut butter)
½ cup and 3 tablespoons brown rice syrup*
¼ cup creamy cashew butter**
1 and a ½ teaspoons vanilla extract (NOT imitation flavouring)
***Mini chocolate chips

Dried fruit like dried cranberries/cherries/blueberries

Sesame seeds

Pumpkin seeds

Chopped pecans

Slivered or whole almonds

Cacao nibs

Salted and shelled pistachios
Grab a 9 x 9 square cake pan, and line it with parchment paper.
In a large metal bowl stir all the dry ingredients together. Make sure that the rice crisp cereal isn't stale ('cuz ya know, you want plenty of crunch!) and that no hippogriff talons or boarhound fur makes its way into the bowl as you mix it all together.
Spritz a glass liquid measuring cup and a tablespoon with cooking spray. The brown rice syrup is VERY sticky and thick and this step is essential to make sure you measure the right amount. Once you've got it all portioned out --it's OK if you have some spills, it's NBD to clean it up-- pour it into a small nonstick pot or saucepan.
Next, using a dry measuring cup spoon out your nut butter, spritzing this with cooking oil helps prevent stickage too. Once measured slide it into the same pot as the brown rice syrup. Spritz a rubber spatula with cooking spray and give the two ingredients a quick stir.
Put the pot on your stovetop and set the heat on the burner to medium-high. Once it starts to get bubbly, stir it. It should start melting together and have a smooth texture. Remove it from the heat and shut the burner off, and stir in the vanilla.
Next, dump this melty deliciousness into the big bowl of dry ingredients. Using your rubber spatula, and heck even your hands if it gets really dense, mix it all together. You wanna be sure all the melty mixture coats the oats, seeds and nuts. Put some muscle into it. I believe in you!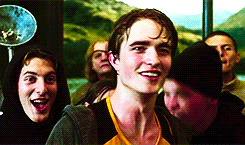 Once it's all combined drop the mixture into the parchment-paper lined cake pan. Using a sheet of wax paper smoosh it down as evenly as possible. You wanna make sure it's going to hold together as best as it can and if you don't push hard they might come out crumbly. This is one of the most fun parts about this recipe--punch that granola nomminess into submission! Goooo!
With a piece of wax paper loosely on top of the granola mix place the pan in your freezer for 10 to 15 minutes.
Once it's firm, pull the edges of the parchment paper up to pop the granola bar mix easily out of the pan (it's just like magic!) and place it, parchment paper and all, onto a cutting board. Using a heavy knife cut the bar mix in half horizontally. Then, take each of the those two halves and cut the bars to the size you want them to be. You should be able to get 12 or more bars out of it.
When you're not eating the bars, put them in an airtight container lined with parchment paper in your fridge. Make sure the bars aren't stacked atop one another or they'll smoosh together. They keep for about 2 weeks -if they even last that long!-
*Brown rice syrup
cannot
be subbed in this recipe! It holds the bars together. But don't worry, it's free of refined sugar, gluten and safe for diabetics. It's nothing like high fructose corn syrup.
**You can also use creamy almond butter here. Or if you're nut-free sunflower seed butter and remove the walnut and cashew mix-ins. Unsweetened sunflower seed butter has a bitter taste so be sure to buy the
sweetened kind
!
***If adding mini chocolate chips sprinkle them on top of the granola bars AFTER you smoosh it down together in the pan. If you just stir them in with the melty mixture they'll melt! You want to sprinkle them on top once it's mostly cooled, and pop it straight in the freezer.
No special steps need to be taken if you're adding any of the other mix ins.
Happy baking and cooking! If you make any of these recipes be sure to use the hashtag #WandsAtTheReady and feel free to tag us or mention us in your caption!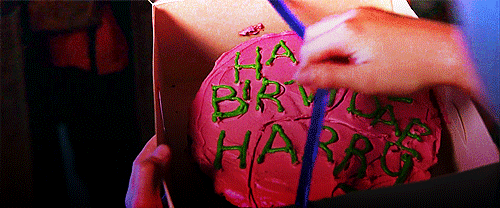 Photos taken and styled by me